STEAM @ Central Singapore 2019 – an Artificial Intelligence Hackathon where students are introduced to science, technology, engineering, arts and mathematics (STEAM) skills – was indeed a flagship event in Roboto Coding Academy's calendar. In the last week of the June school holidays (23-27 June 2019), Roboto facilitated the event and saw about 300 students through the day camps held at Pathlight School.
Before diving into competition proper, the students warmed up their "coding engines" with a morning crash course on coding platforms Halocode and mBlock. These platforms are tools to help them implement Artificial Intelligence (AI) features in their projects. Each team was equipped with two kits and a pair of laptops to tinker with their codes.
Sponsored by Central Singapore Community Development Council (CDC) and co-organised by Roboto, the programme was created for lower secondary school students from central district schools, with a total of 16 participating schools.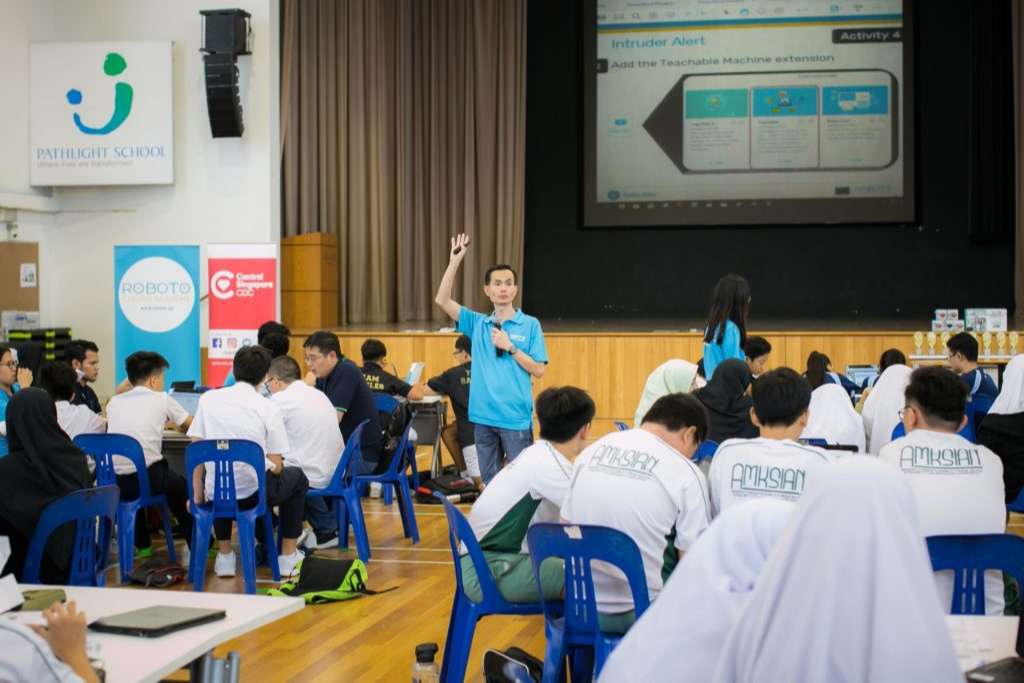 Welcome to STEAM @ Central Singapore 2019!
It was an exciting week filled with innovative ideas that the students came up with to address the challenge: to create an Artificial Intelligence-powered feature applicable to homes. Inspired by our national movement towards becoming a Smart Nation, the theme was Artificial Intelligence for Better Living.


Each day, teams of four or five came up with projects and represented their schools in a competitive segment to win awards and attractive prizes.


But First, the Basics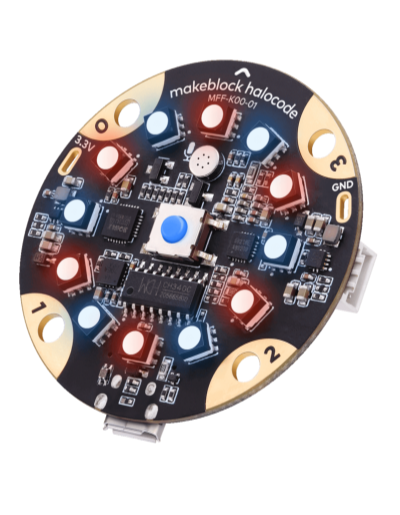 The hardware to make some STEAM magic!
Aishah Binte Shafei, from Madrasah Al-Arabiah Al-Islamiah, shared with us her gratitude for the programme: "I decided to join the programme because AI has always been one of my interests ever since I heard of it. I can finally get the materials to programme AI. I am thankful to be able to have this opportunity".


With the help of Roboto's coding coaches, even students with little to no prior knowledge in coding could pick up the basics! The topics covered include AI, machine learning, and voice, text, and image or facial recognition.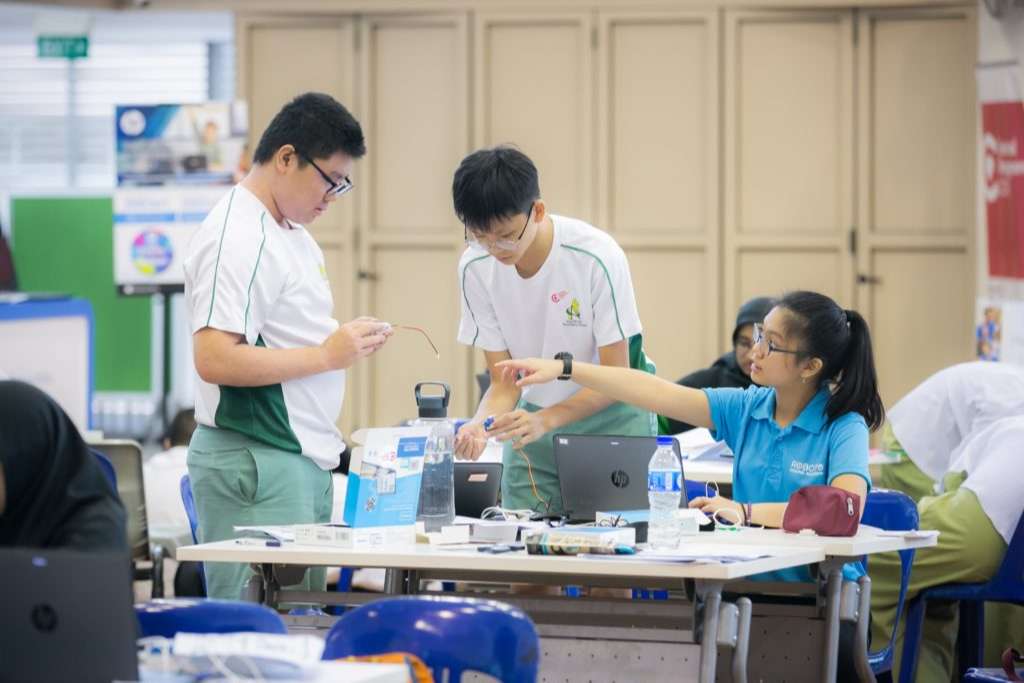 One of the many Roboto Coding Academy coding coaches dedicated to guiding a team
Ms. Denise Phua: "The biggest victor is the one who puts in his best".


On 27 June 2019, Ms Denise Phua, Mayor of Central Singapore District and co-founder of Pathlight School, graced the event with her presence and words of encouragement for the students, who were then about to enter the competition segment of the day.

Ms Phua acknowledged the educators, facilitators and volunteers for their efforts in organising the event, took time to visit all the teams, and wished them good luck. This marked the start of the competition that day!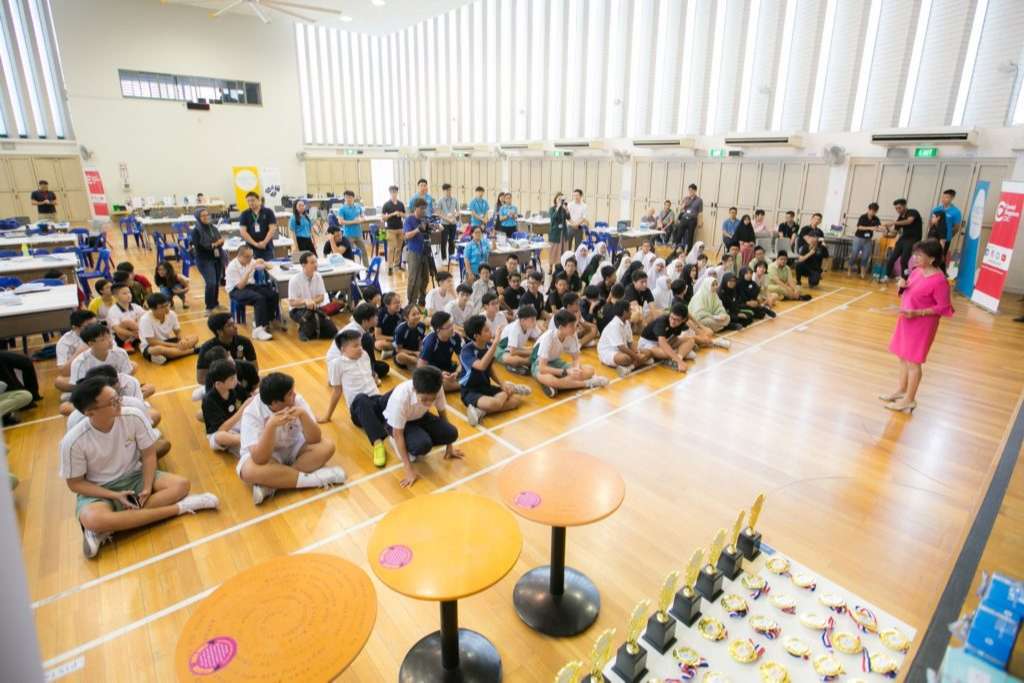 Ms Denise Phua addressing the crowd.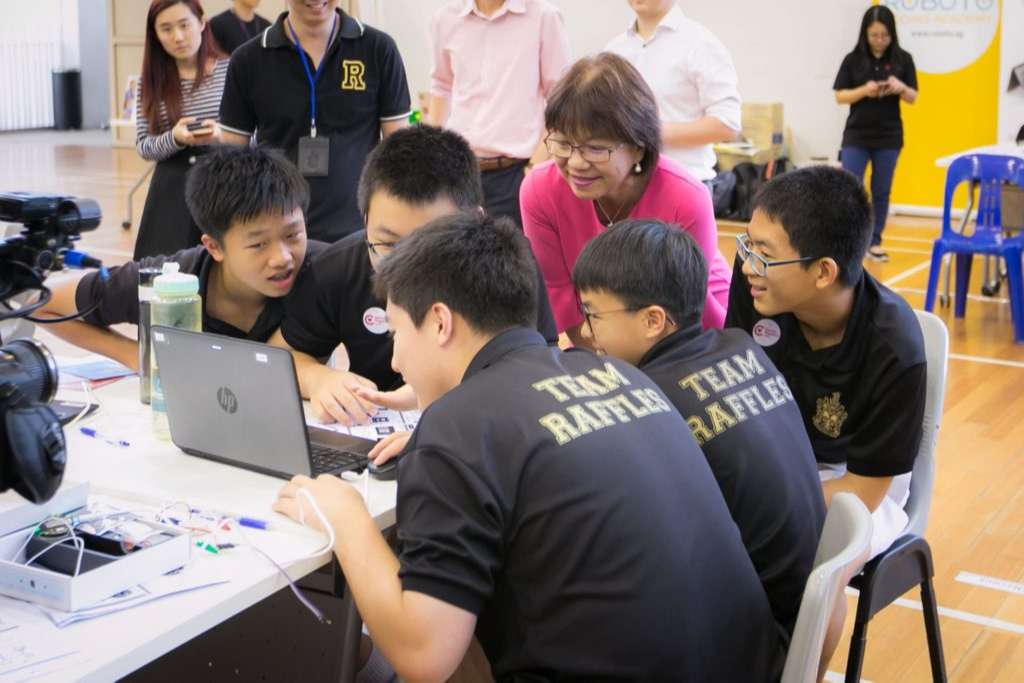 Check this out! Ms Denise Phua talking to the participants to find out about their projects.
Full STEAM ahead!
With only two hours to complete their projects, the hall was abuzz with enthusiasm!

They brainstormed and discussed. They built prototypes using corrugated boards, felt cloths and colour markers. They fiddled with makeblock parts and exercised computational thinking skills to get their codes right. Given the considerable workload, the entire process required much cooperation and teamwork!

As aptly put my Ms Idzhani, an educator from Pathlight School: "This programme helps them develop a lot of problem-solving skills, such as how to approach the challenge in different ways. Soft skills, such as communication skills, are also needed to communicate with each other effectively and to accept feedback and comments from their peers."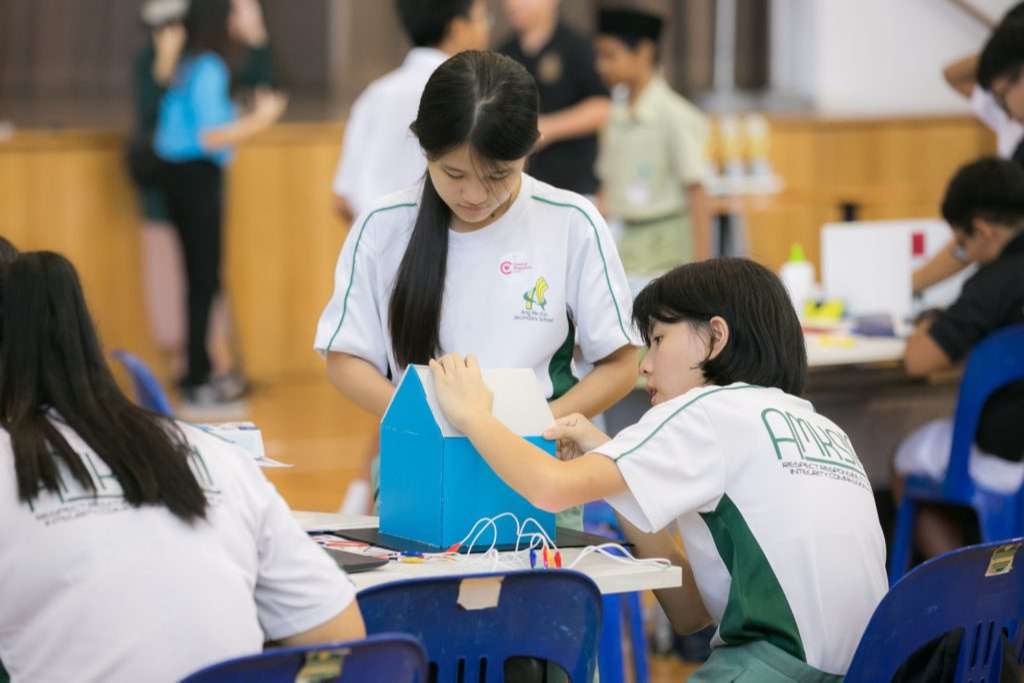 Ready, steady hands. Coding and building a prototype require patience and perseverance.
It was an all-round positive environment where many students, despite facing coding and prototype issues, picked themselves up to code, recode, build and rebuild. One such student who met such difficulties was Xu Han from Raffles Institution: "My experience has been quite enjoyable, but sometimes it's quite frustrating because the code is not correct and that means we have to do the whole thing again. But overall you will feel very satisfied when you get the code correct and it's really nice to see things appear on the screen knowing you made them."



It's Showtime!
Eventually, the teams moved on to the finishing touches and prepared their pitches. Time zipped by quickly and soon, it was their moment to shine.

On the last day of the programme, about 80 students across 16 teams presented their projects. The students came from Pathlight School, Xin Ming Secondary School, Raffles Institution, Madrasah Al Arabiah Al Islamiah, Ang Mo Kio Secondary School and a combined team from the Chinese Development Assistance Council. Many innovative projects were created, and it was amazing to see what young minds could come up with within hours!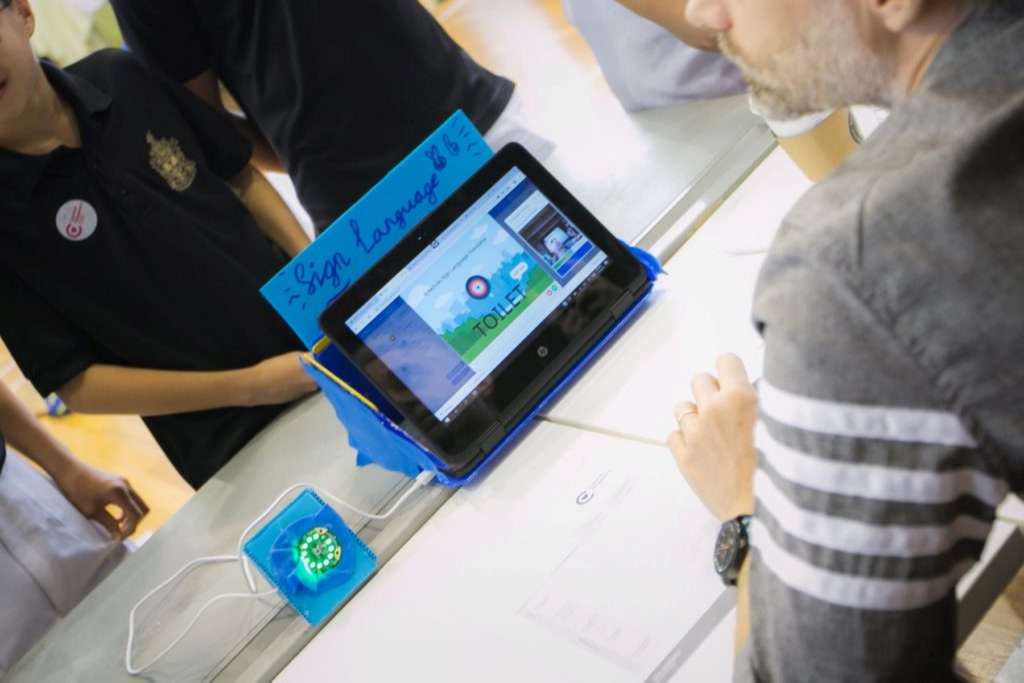 A nifty prototype of a sign language interpreter by a team representing Raffles Institution.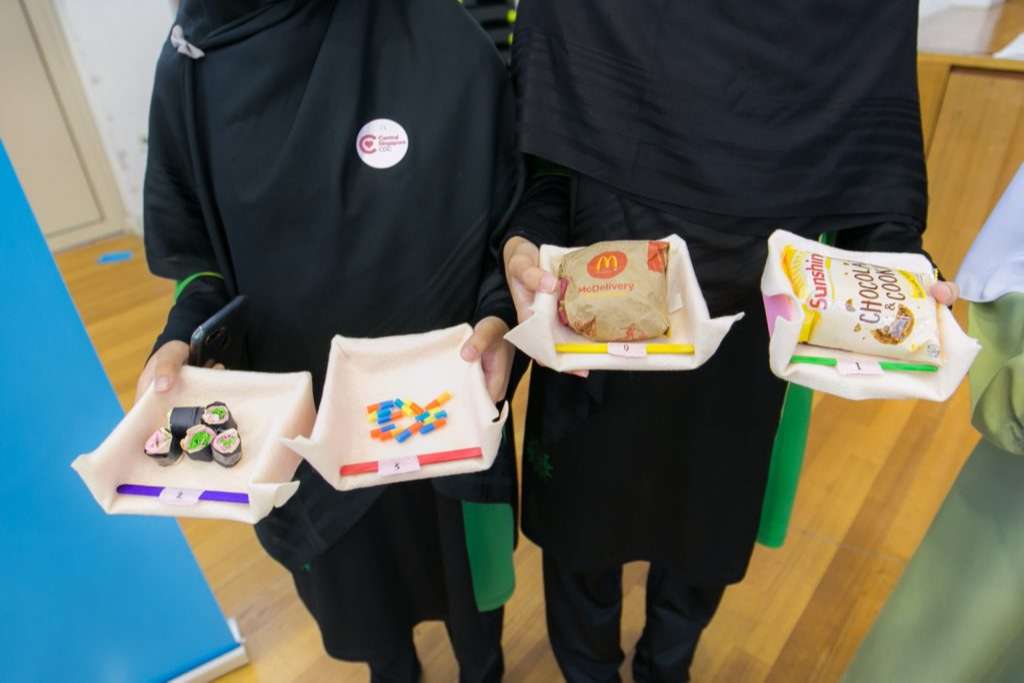 From students in Madrasah Al-Arabiah Al-Islamiah, a prototype of an anti-theft fridge.
Eyes on the prize!
Nervous yet proud of their work, the teams presented their projects with the chance to win several awards: Best Technical Ability, Best Artificial Intelligence Features, Most Innovative Prototype, and more.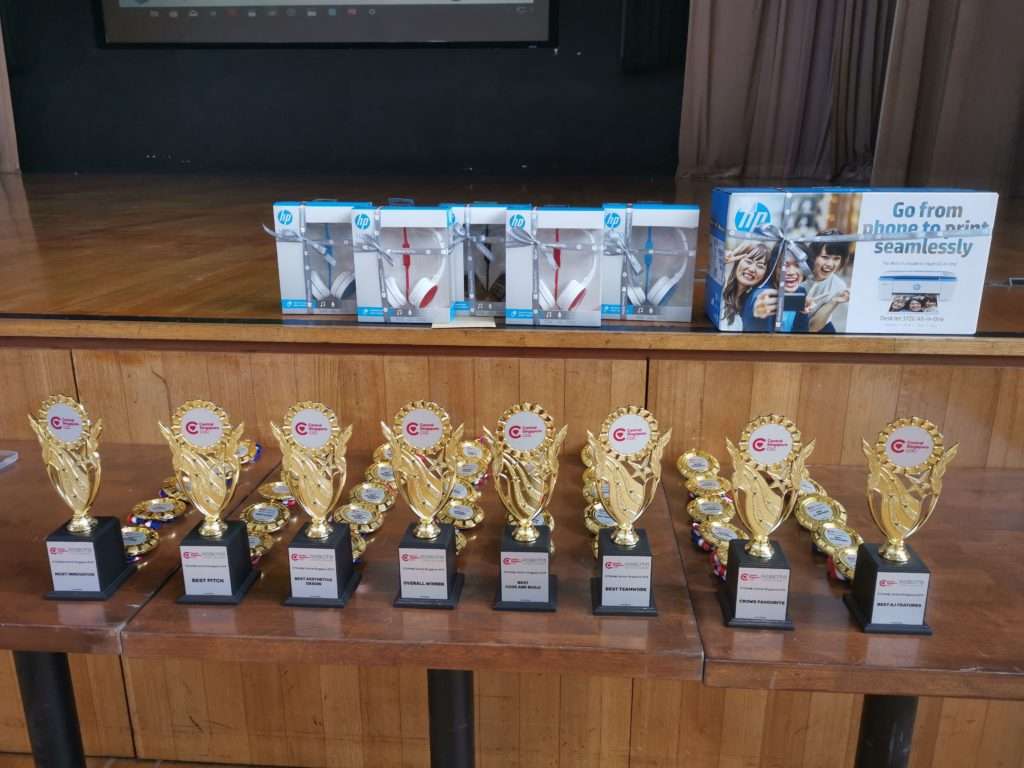 The team's projects were assessed by a panel of judges from various tech backgrounds. One of the judges was CEO of Wismut Labs and academic advisor to Roboto Coding Academy, Dr Markus Kirchberg, who was keeping an eye out for something in the projects beyond the assessment criteria: "What I personally look out for is how the students work together as a team and work off each other, whether they think beyond just a single-use case and if they've learnt from mistakes they make."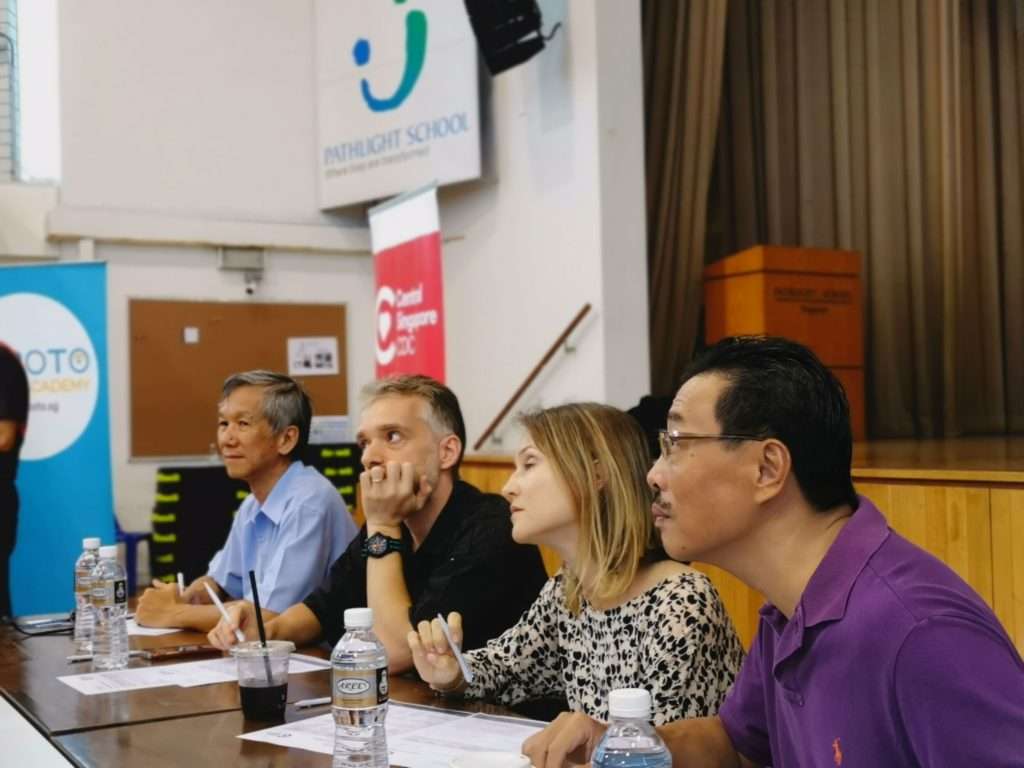 While most of the awards were decided by the panel, the title of "Crowd Favourite" was determined by the votes of all the participating teams of the day. Each team had the chance to vote for their favourite team's project, all in the spirit of friendly competition! Congratulations to all teams!
Some interesting projects!
Here are some of the interesting projects!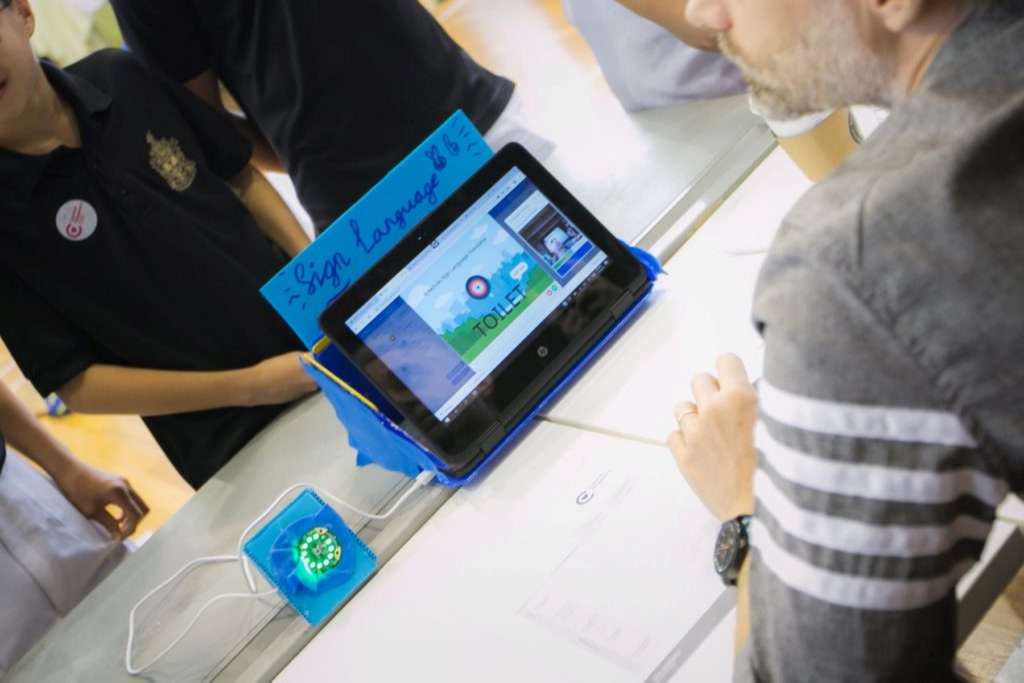 Raffles Institution (Sign Language Interpreter, Overall Winner)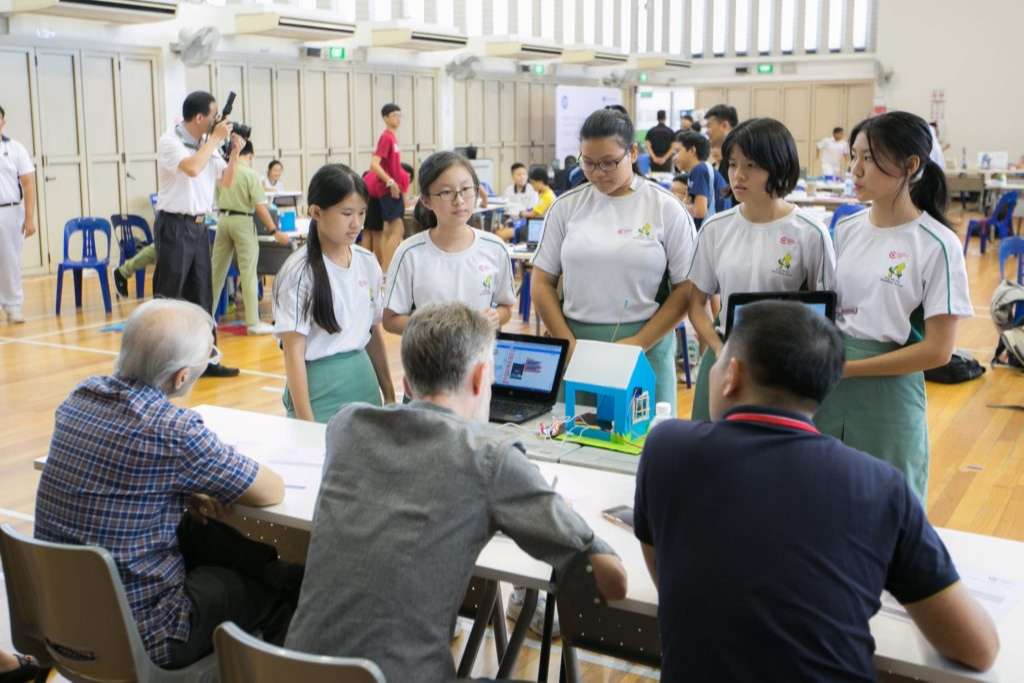 Ang Mo Kio Secondary School (A Baby Room with Enhanced Safety Features)
Our Heartfelt "Thank You" to…
Roboto Coding Academy would also like to thank our associates, partners and volunteers:

Central Singapore CDC
Pathlight School
Our panel of judges Mr Raymond Tan, Mr Jimmy Khoo, Mr Muhammad, Ms. Anne-Laure, Mr. Kameel, Mr. Chong, Dr Kate, Mr. Chow, Kirchberg and Mr. Lim
Bendemeer Secondary School volunteers
Hewlett Packard and Windows
All the participating schools (in no particular order): CHIJ St. Theresa's Convent, Yio Chu Kang Secondary School, Gan Eng Seng School, Outram Secondary School, Bendemeer Secondary School, Raffles Institution, Whitley Secondary School, Raffles Girls' School (Secondary), Kuo Chuan Presbyterian Secondary School, Beatty Secondary School, Singapore Chinese Girls' School, Madrasah Al-Arabiah Al-islamiah, Xinmin Secondary School, Ang Mo Kio Secondary School and Pathlight School.

We'd also like to thank Ms Denise Phua for taking time off her busy schedule to address and inspire the students.


It was an honour for Roboto Coding Academy to conduct the programme and to sponsor some prizes. The four-day programme has been quite a journey where we got to see how STEAM skills can spark meaningful projects that better society.


With that, we'd also like to thank all the students for committing themselves to the challenge. No matter if you would like to code for fun or for your future, we hope to see you at our coding workshops and events.


If you've got a kid who would like to learn to code, do check out Genius Coder Programme – our academy's weekly coding lessons for children ages 6 and above. Your kids will be able to learn programming languages, like Scratch and Python, code with robots such as mBots and Dash, engage in Computational Thinking skills along the way, and take part in interesting competitions!


Subscribe to our mailing list and receive the latest news on coding workshops and other events where your kids can learn to code for fun.


Photo Gallery